Once the rain has passed, Los Angeles' waterfalls are revitalized and come back to life. This is the perfect opportunity to enjoy the pleasant temperatures and put on your hiking shoes to witness the refreshing rush of some of Southern California's finest waterfalls.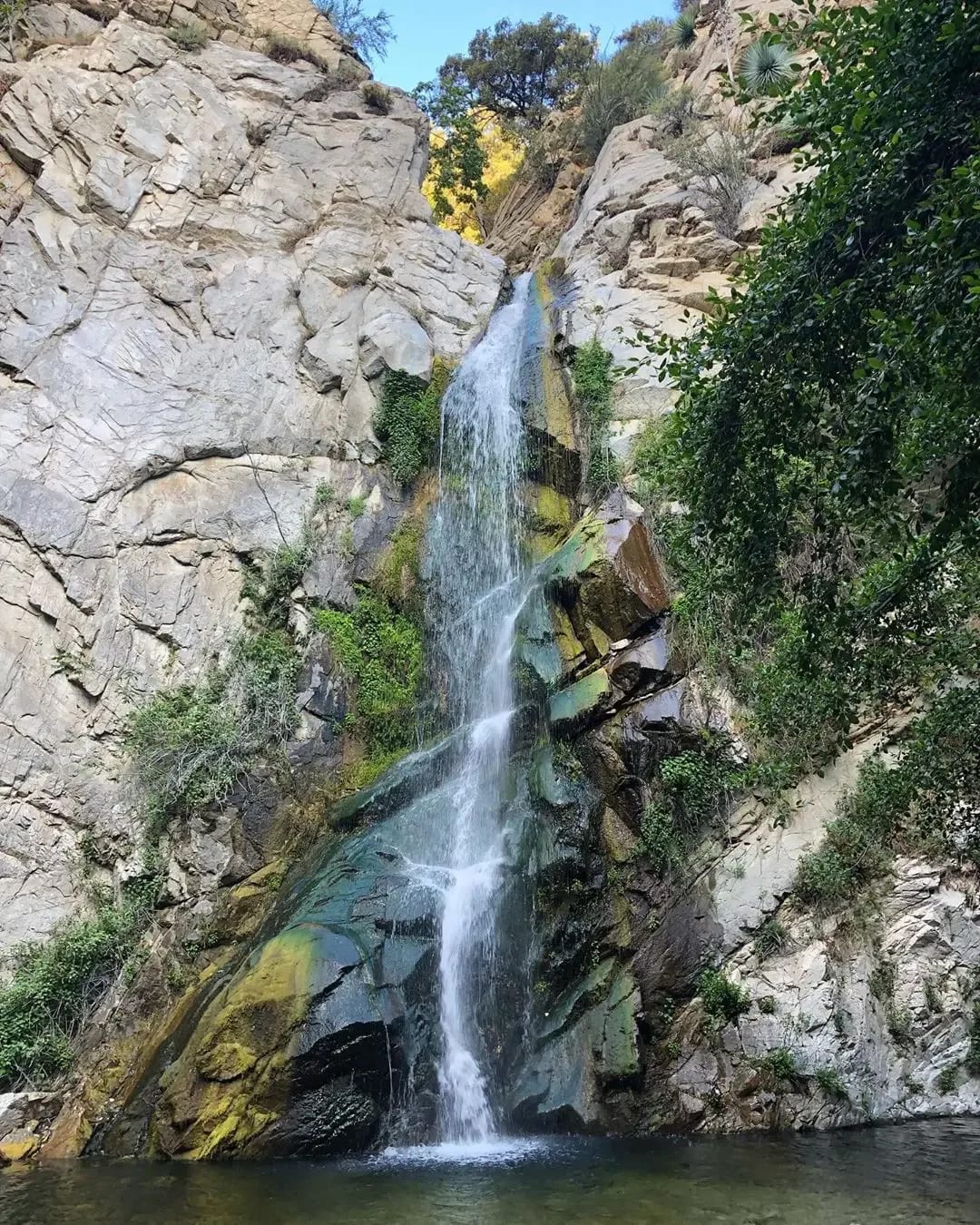 Explore multiple waterfalls in one day by heading east towards Sierra Madre, specifically Sturtevant Falls and Hermit Falls. Starting at Chantry Flat, the 3.25-mile hike to Sturtevant Falls provides a breathtaking view. However, please note that Chantry Flat is temporarily closed due to a road improvement project.
For a more extended hike, venture through the pine-scented Angeles National Forest and pass by a cluster of charming, turn-of-the-century cabins to reach Santa Anita Canyon. Here, another 2.6 miles of moderate hiking under the canopy of trees will lead you to Hermit Falls, providing a peaceful and shaded experience.
Trailhead location: Chantry Flat Rd, Arcadia 91006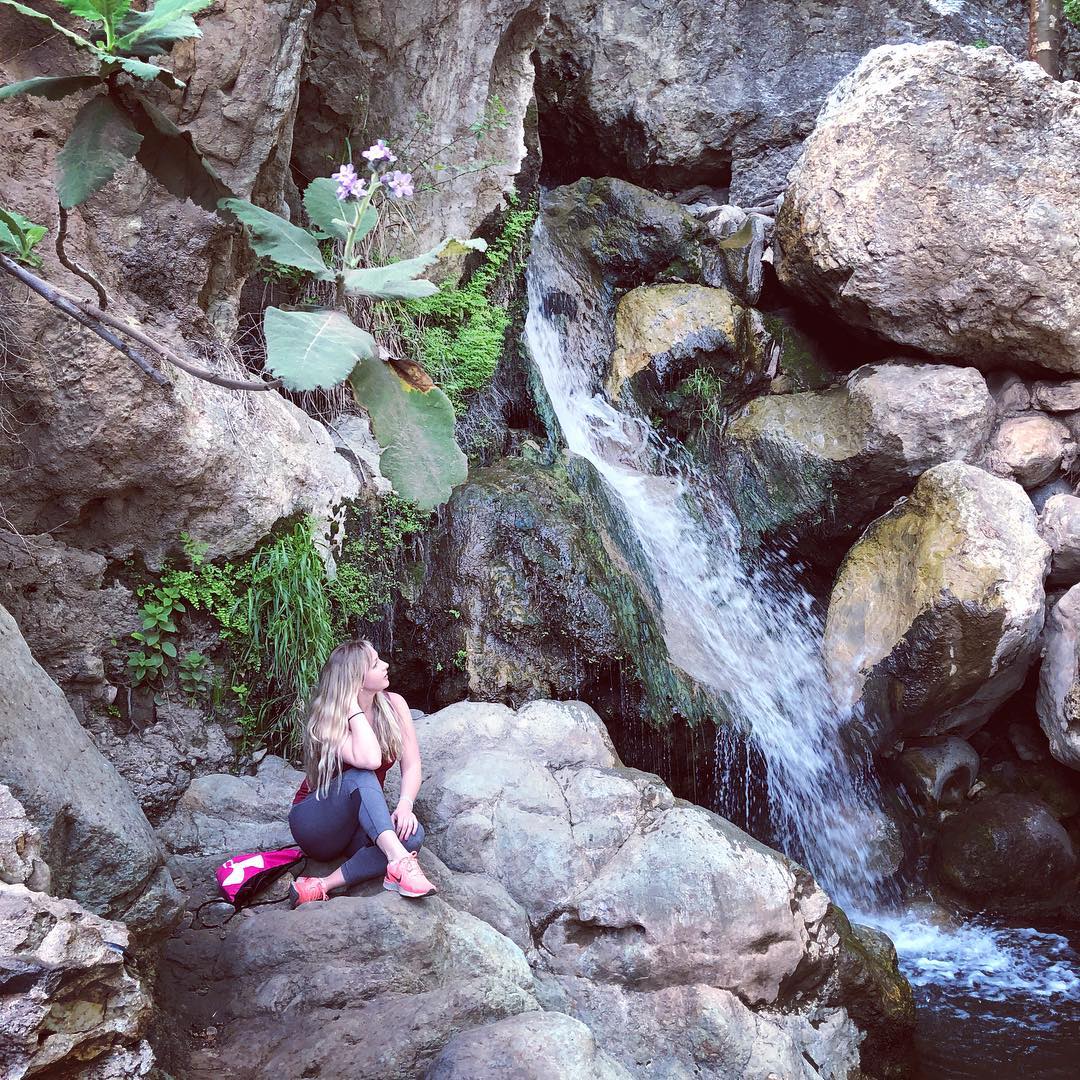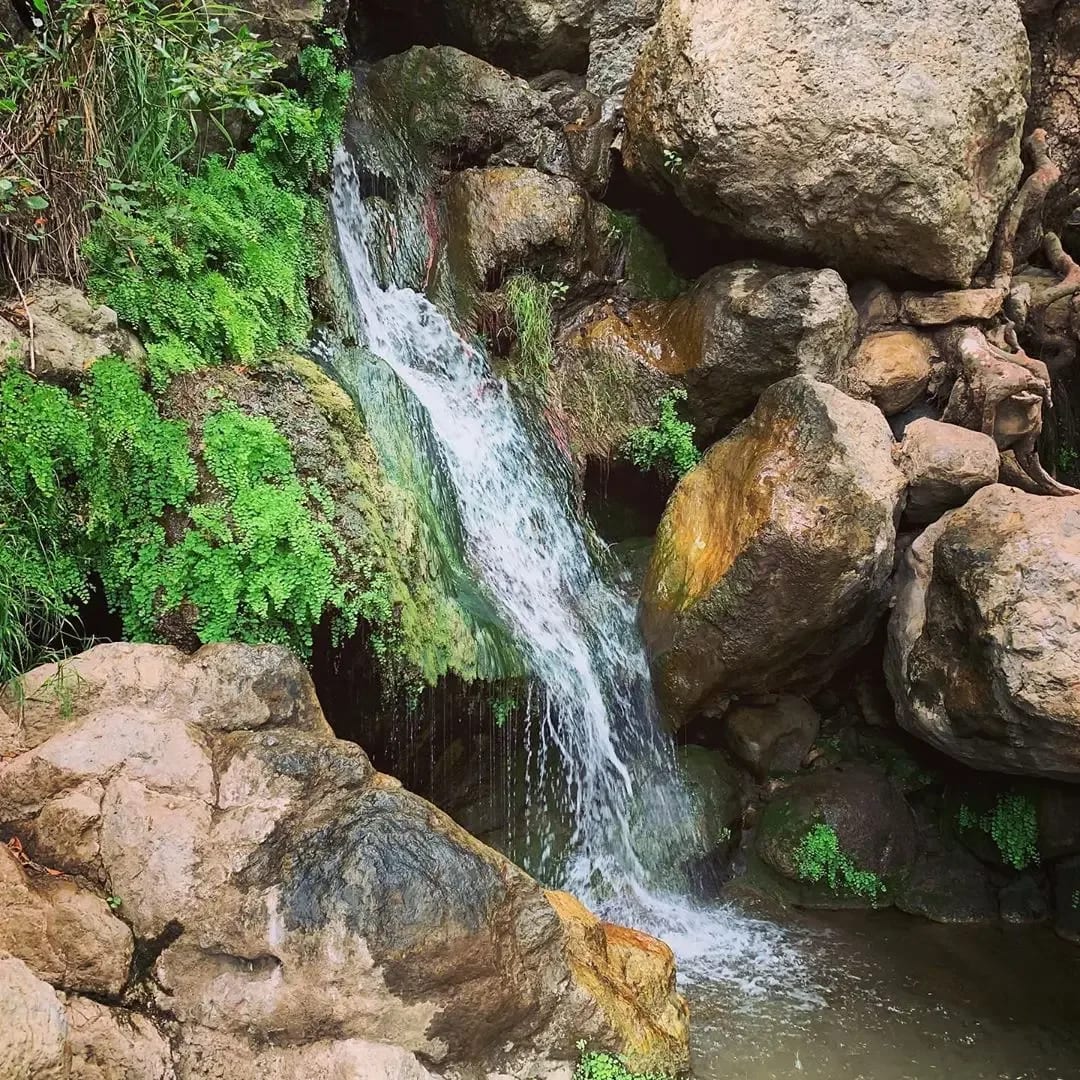 Don't let the paved road from the parking lot at Solstice Canyon deter you from experiencing the beautiful trails that cross a stream and lead to a couple sets of stone foundations of homes that burned down long ago. The 30-foot waterfall is just 100 yards up from the Roberts House, also known as the "Tropical Terrace," and the flow of the waterfall ranges from a gentle trickle to a powerful gusher, depending on the recent rainfall. This 3.5-mile hike through the Santa Monica Mountains offers a stunning vista of the Pacific Ocean in the distance, making it a rewarding and awe-inspiring experience.
Trailhead location: 3998 Solstice Canyon Rd, Malibu 90265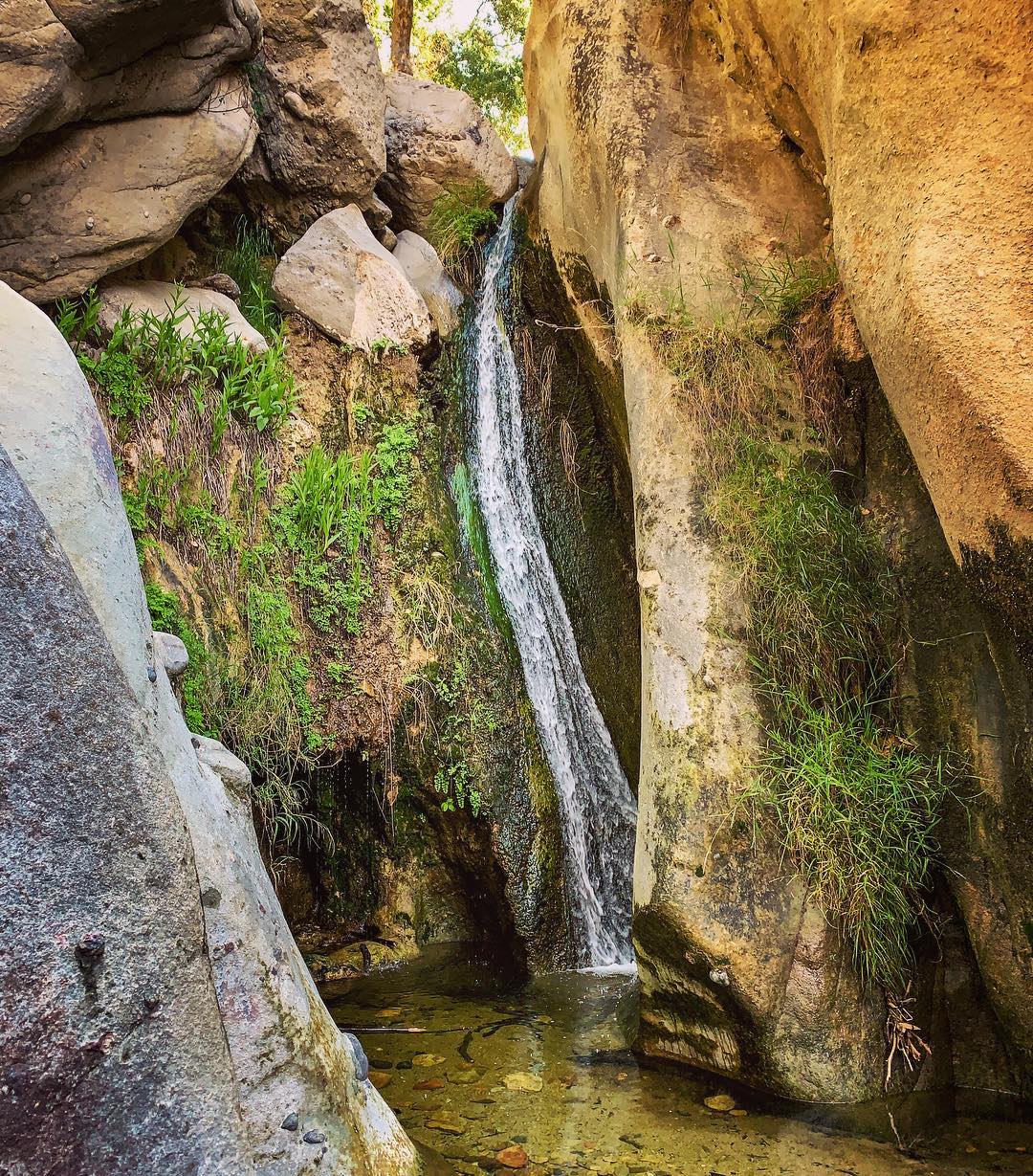 Santa Ynez Falls | Photo: @mandog2000, Instagram
SANTA YNEZ FALLS
Embark on the Santa Ynez Waterfall Trail, which is a 2.5-mile round trip hike that commences at Topanga State Park (dogs are not allowed) in the Pacific Palisades. The trek along the lush creekside trail is shaded and culminates in a breathtaking gorge instead of a full-fledged waterfall, but is stunning nonetheless. If you're looking for a longer hike with scenic views, take the Eagle Rock route, which is a 9-mile round trip and provides a picturesque view of the coastline and valley.
Trailhead location: 20829 Entrada Rd., Topanga 90290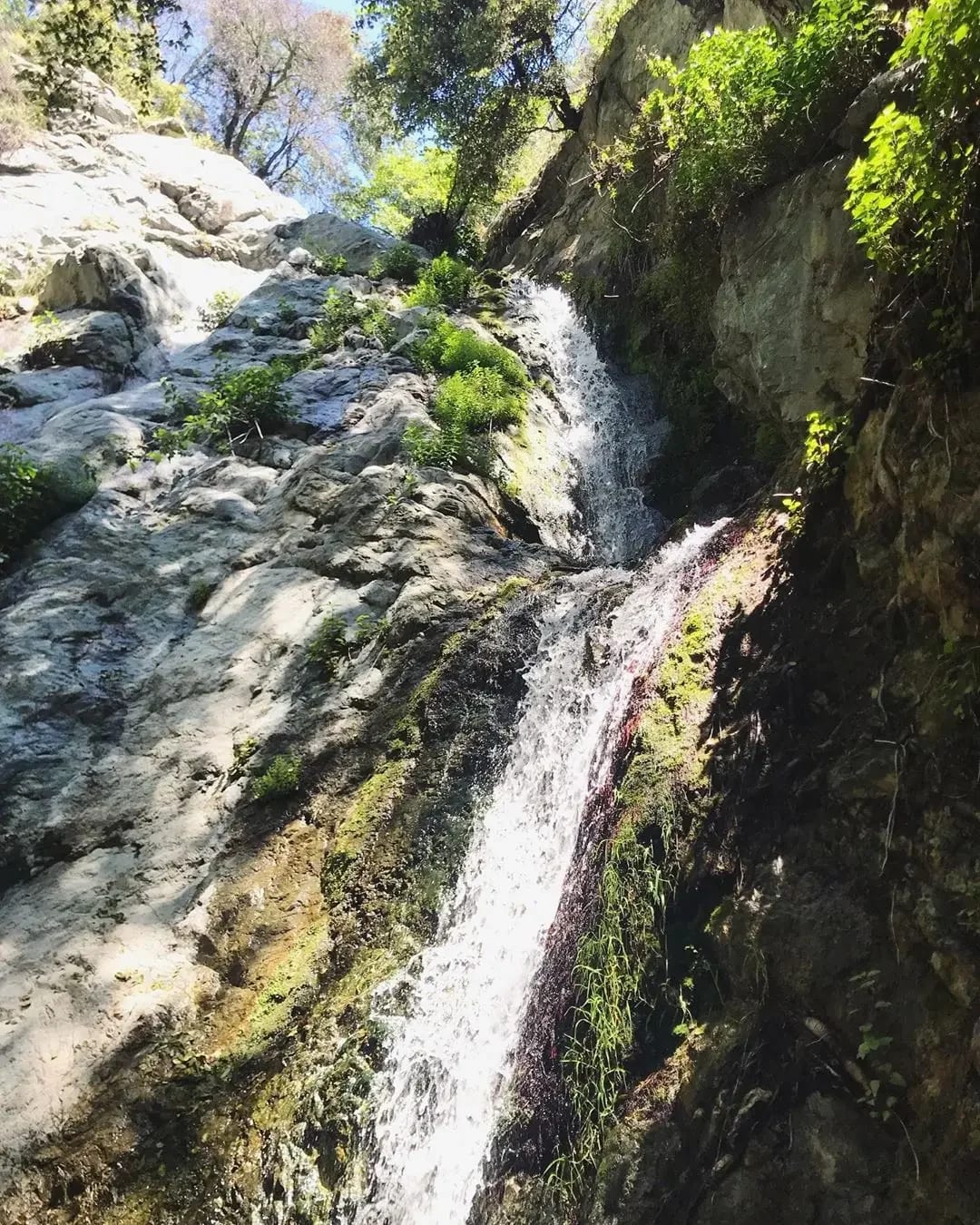 Monrovia Falls | Photo: @ronsamnote, Instagram
MONROVIA FALLS
Hike uphill for three-quarters of a mile through man-made dams, narrow trails, and old-growth trees until you reach Monrovia Falls at Monrovia Canyon Park in the San Gabriel Mountains. This year-round waterfall is only 1.5 miles round trip and offers excellent amenities provided by the City of Monrovia, including water fountains, restrooms, and friendly naturalists at the Canyon Park Nature Center. Although there is a parking fee of $5 on weekdays and $6 on weekends, dogs on a leash are welcome. Please note that Monrovia Canyon Park is currently closed due to the Bobcat Fire and recent rainstorms.
Trailhead location: 1200 N Canyon Blvd, Monrovia 91016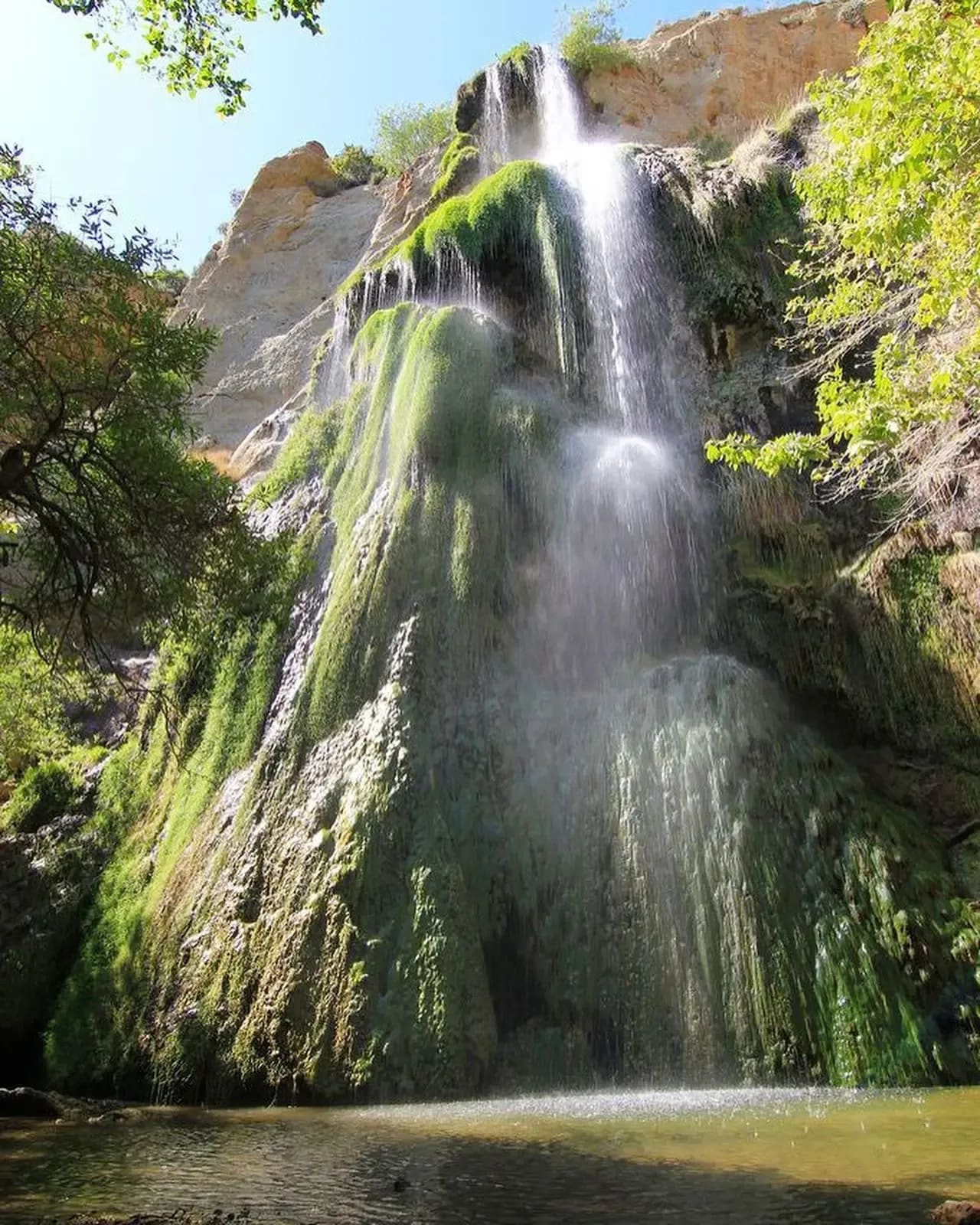 Escondido Falls in Malibu | Instagram: @sneakersnstuff.la
ESCONDIDO FALLS
Experience one of Southern California's largest and best waterfalls with a roughly 4-mile hike to a three-tiered waterfall at Escondido Canyon Park in Malibu. While most of the terrain is flat and well-marked, a few areas can get steep if you choose to hike to the top instead of the bottom of the falls. The canyon forest is filled with chaparral (also known as "cowboy cologne"), and the creeks sometimes run high. This hike is among the region's most popular (for a good reason), so make sure to plan ahead.
Trailhead location: Winding Way and Pacific Coast Highway
Eaton Canyon Falls | Photo: Yuri Hasegawa
EASTON CANYON FALLS
Explore the 190-acre Eaton Canyon Natural Area in the San Gabriel Mountains, a hike that is popular with kids and families with dogs. This shaded and mostly flat hike is just over a mile in and out, and at the end, you'll be rewarded with a 40-foot waterfall that you can hear before you see. There's plenty of room to relax on a rock, splash in the cool mountain water, and enjoy a snack before heading back.
Free parking is available, and you can also visit the adjacent Nature Center, which offers fun activities like the Saturday morning Nature Tails Story Time and Family Nature Walks.
Trailhead location: 1750 North Altadena Dr, Pasadena 91107