As the most prominent institution dedicated to the craft and technique of cinema in the United States, the Academy Museum of Motion Pictures presents an unparalleled opportunity to witness the inner workings of the dream-making industry. Its captivating exhibits and immersive activities offer a glimpse beyond the silver screen, unearthing the rich tales of the imaginative geniuses and intricate processes that bring our favorite films to life.
Boasting a vast collection of over 13 million artifacts curated by the Academy of Motion Picture Arts & Sciences, along with rotating displays, cutting-edge theaters, exclusive events, and a dynamic schedule of programs and showings, this 300,000-square-foot museum is worthy of frequent exploration.
In this regard, we present nine must-see attractions for those embarking on their initial visit.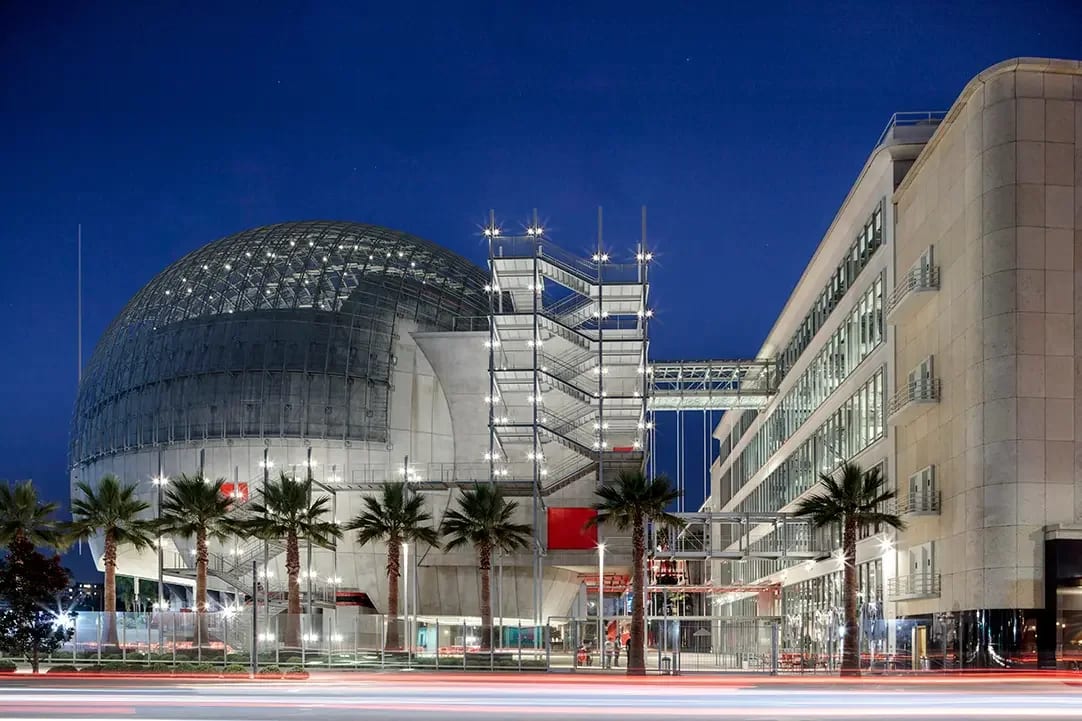 1. Architecture
The Academy Museum's architecture alone is a sight to behold, beckoning visitors to explore its magnificent interior. Designed by the illustrious Pritzker Prize-winning architect, Renzo Piano, the museum's striking exterior is a testament to the splendor that awaits inside. Situated in the heart of Wilshire Blvd. and Fairfax Ave., the museum occupies the former May Company department store, a landmark Streamline Moderne edifice that spans over 250,000 square feet. Following a remarkable $50 million contribution from the philanthropic duo Cheryl and Haim Saban, the Saban Building was reborn in all its restored glory, complete with a third of its 350,000 gold-leaf mosaic tiles carefully replaced by their original Italian manufacturer. Piano's visionary addition to the building, the Sphere, is an otherworldly structure overlaid with 1,500 multi-shaped glass shingles. This soaring masterpiece houses both the David Geffen Theater and the awe-inspiring glass-domed Dolby Family Terrace, offering panoramic views that stretch from the iconic Hollywood Sign to the majestic Getty Center.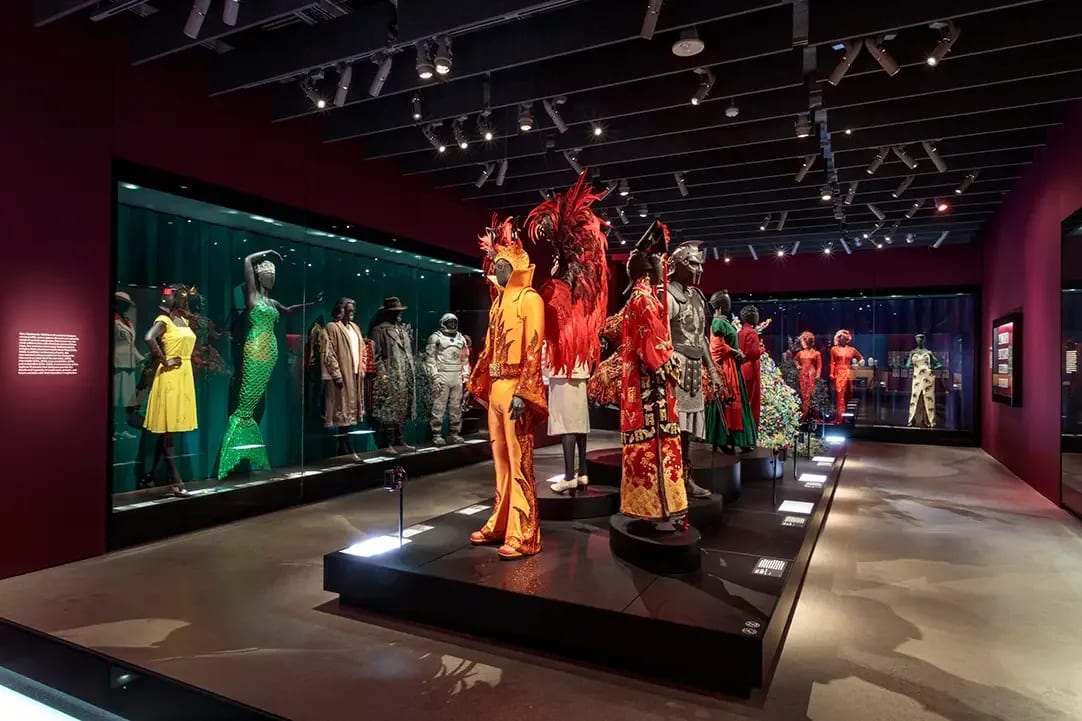 2. Collection HIghlights
At the Academy Museum, a treasure trove of cinematic memorabilia and state-of-the-art technology awaits. Boasting an extensive collection that draws not only from its own resources but also the unparalleled assemblage of the Academy of Motion Picture Arts & Sciences, visitors can lay their eyes on millions of awe-inspiring pieces that chronicle the rich history of the silver screen. From iconic costumes, film reels, posters, and props, to production design drawings and original screenplays, this museum presents an opportunity to witness film history up close and personal. Marvel at the menacing extraterrestrial headpiece from Ridley Scott's 1979 masterpiece "Alien", take a peek at Dorothy's iconic ruby slippers from "The Wizard of Oz", come face to face with the last remaining full-scale model of the infamous shark from Steven Spielberg's "Jaws", or explore an annotated page from Gregory Peck's script for the groundbreaking 1962 classic "To Kill a Mockingbird". Delve into the world of cinematic creation with the very typewriter used by screenwriter Joseph Stefano for Alfred Hitchcock's genre-shaping horror classic, "Psycho".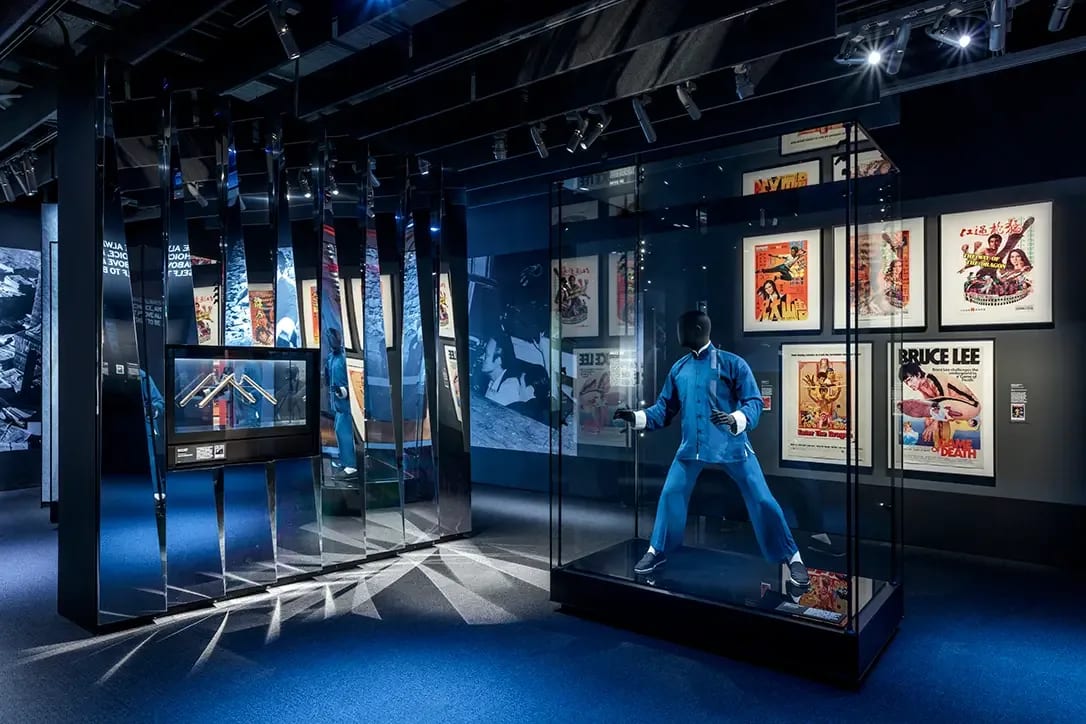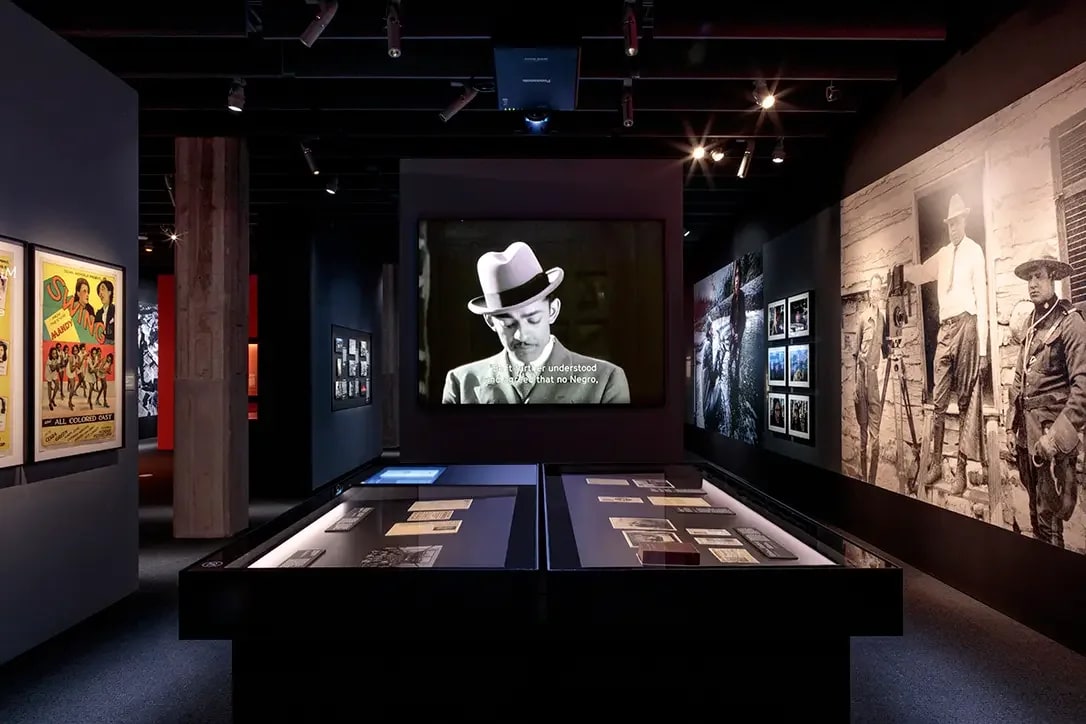 3. Stories of Cinema Exhibition
The Academy Museum's multi-floor exhibition, "Stories of Cinema," is a lavish and constantly evolving masterpiece that delves deep into the captivating world of narrative films, documentaries, animation, and the art and science behind them. From the moment visitors step foot into the opulent Grand Lobby of the Saban Building, they are greeted by a towering glass-walled gallery and a multiscreen experience that serves as an enchanting and complimentary introduction. Ascending to the second floor, one is immediately immersed in an unparalleled display of cinematic grandeur, featuring the most significant movies and moviemakers of all time, including timeless classics like "Casablanca" and "Boyz N the Hood", and a tribute to the masterful artistry of "The Godfather". Awe-inspiring displays on the history of the Academy Awards, and a remarkable showcase of the directorial genius of Agnès Varda, are also on view, further cementing the Museum's unrivaled reputation. The third floor is a wondrous playground for lovers of all ages and backgrounds, showcasing beloved characters like R2-D2, Bugs Bunny, and Okoye from "Black Panther" in the multi-room extravaganza "Inventing Worlds & Characters." This floor also boasts of exclusive installations by celebrated director Pedro Almodóvar and composer Hildur Guðnadóttir, leaving visitors in a state of awe and wonderment.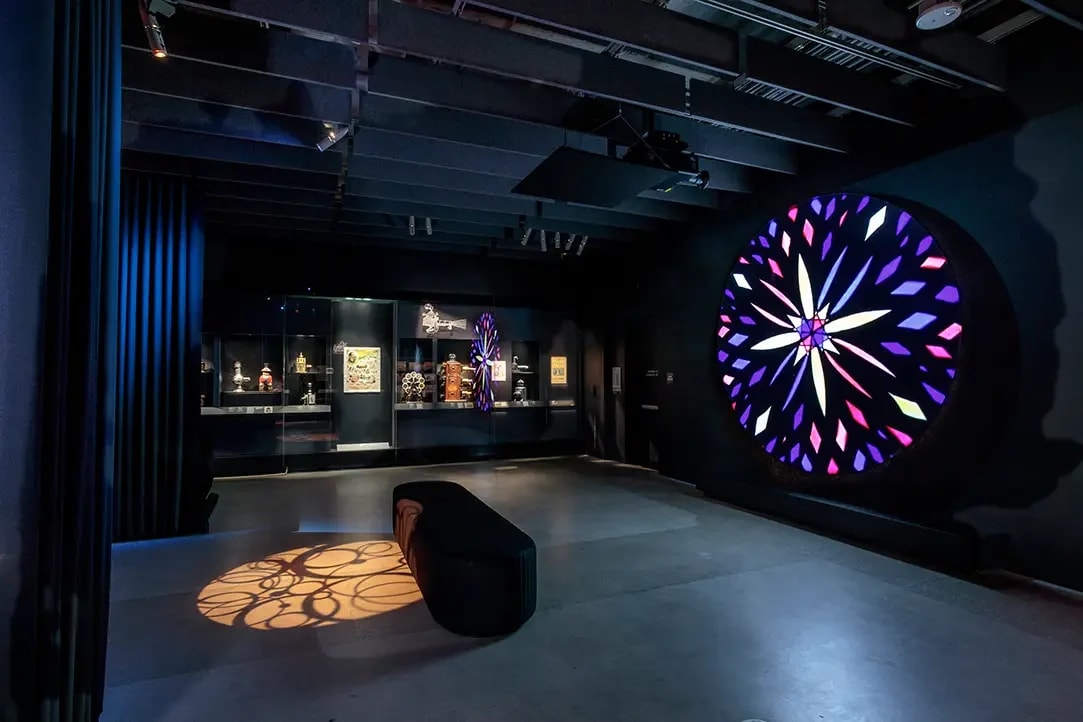 4. The Path to Cinema: Highlights from the Richard Balzer Collection
Delve into the fascinating world of visual entertainment with "The Path to Cinema: Highlights from the Richard Balzer Collection", a luminous exhibition honoring the legacy of the late Richard Balzer, a collector and erudite author with an insatiable passion for the art of the moving image. Balzer's exceptional collection, painstakingly assembled over four decades, boasts a treasure trove of over 9,000 curiosities hailing from Europe, Asia, and America, some of which date back to the 17th century. Through a spectacular presentation that transcends the mere visual, this enlightening exhibition artfully traces the evolution of modern cinema through an array of optical amusements that include peepshows, flip books, zoetropes, and kaleidoscopes, culminating in a mesmerizing magic lantern show created exclusively for this captivating showcase. Despite their quaintness in modern times, these curious contraptions, long before the advent of projected movies, held generations spellbound with their captivating ability to transport audiences to almost magical realms of wonder.
5. Oscars Experience
Buckle up, movie buffs! Have you ever found yourself gazing in awe at the dazzling stars accepting their golden trophies at the Dolby Theater during the Oscars ceremony? If the answer is yes, then get ready for a jaw-dropping experience that will take you closer to the action than you ever imagined possible! At the Academy Museum's Oscars Experience, you'll step into the shoes of a Hollywood legend and feel the thrill of hearing your name called out loud, basking in the spotlight and hoisting that gleaming statuette in the air. And the best part? You'll get to relive the magic over and over again with a video of your unforgettable moment, leaving your loved ones in disbelief for years to come!
6. Fanny's Restaurant and Cafe
Indulge in a culinary experience unlike any other at Fanny's Restaurant & Café, a must-visit destination within the Academy Museum. Escape the bustle of the museum and take a well-deserved break while relishing in a striking two-story space designed by renowned restaurateurs Bill Chait and Carl Schuster. Here, the ambiance exudes sophistication with art deco-style bars, intimate lounges, and cozy curved booths.
Savor the delectable creations of Chef Raphael Francois and sip on handcrafted cocktails by Julian Cox, both masterfully crafted to elevate your taste buds. Dine amidst the vibrant artwork of local artists and artisans, while a dazzling mural by L.A. artist Konstantin Kakanias encapsulates the essence of film and music legends from classical Hollywood to present-day. At Fanny's, you'll cherish the memories and the conversations that the extraordinary ambiance and superb cuisine will inspire.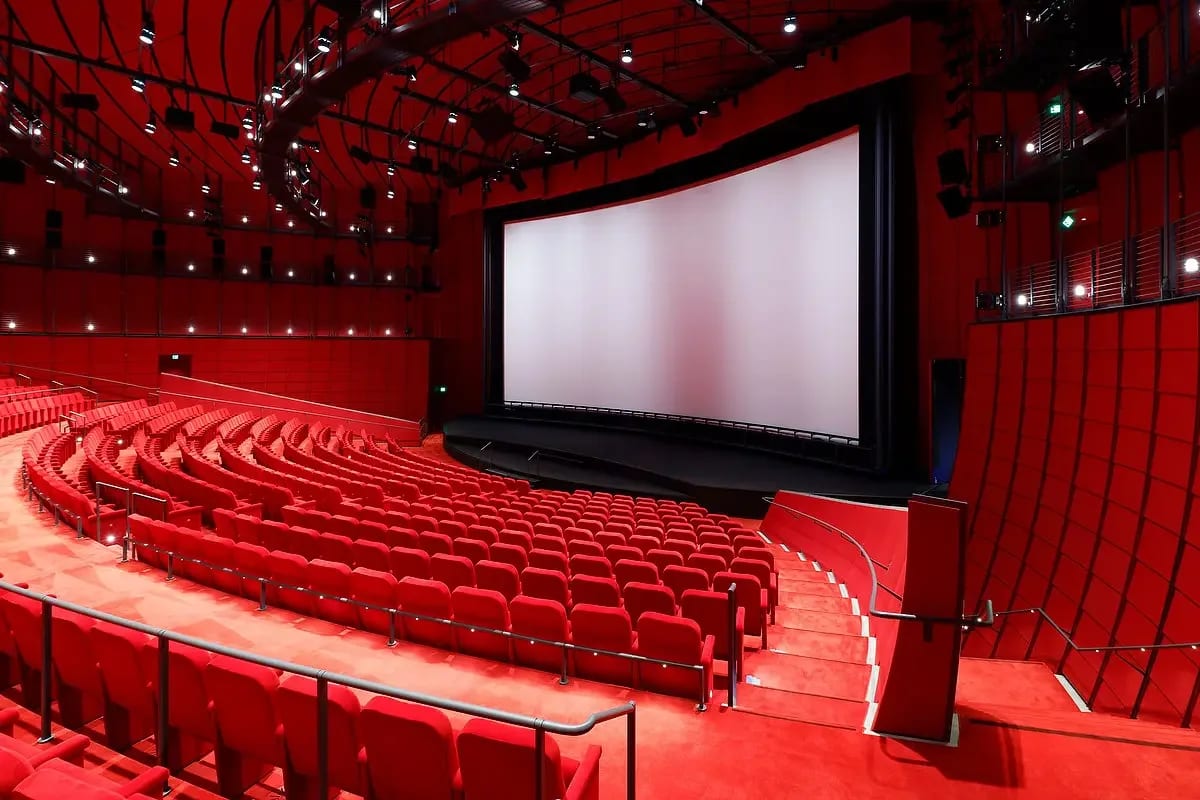 7. See a Movie!
Hold on to your seats, film lovers! The Academy Museum boasts not one, but two jaw-dropping theaters that will transport you to the front row of cinematic glory. The 1,000-seat David Geffen Theater is a cinematic marvel, equipped to showcase films in any format you can imagine, from classic nitrate to stunning 70mm and laser projection with Dolby Vision. Prepare to be amazed as you witness every vivid color and intricate detail in a fully immersive and multi-dimensional experience with Dolby Atmos audio technology.
And that's not all! The Ted Mann Theater, located in the Saban Building, is a cinematic gem that will have you swooning with delight. With its elegant, art-house setting, this intimate 288-seat theater offers daily screenings of curated films, including Oscar winners, family favorites, and rare and historical gems that will leave you wanting more. Come, sit back, and let the magic of the movies transport you to another world!