In a high-profile acquisition that's making waves in the real estate world, tech magnate Jeff Bezos and his helicopter-piloting fiancée, Lauren Sanchez, have secured an opulent waterfront estate on Miami Beach's prestigious Indian Creek Island, according to Bloomberg reports. The off-market transaction, finalized in June, has set a new pinnacle for luxury real estate on the ultra-exclusive island.
The $68 million deal marks a historic milestone for the island community, often dubbed the "Billionaire Bunker" due to its notable concentration of billionaire residents. This record-breaking transaction surpasses the previous benchmark of $49.9 million, established in 2019.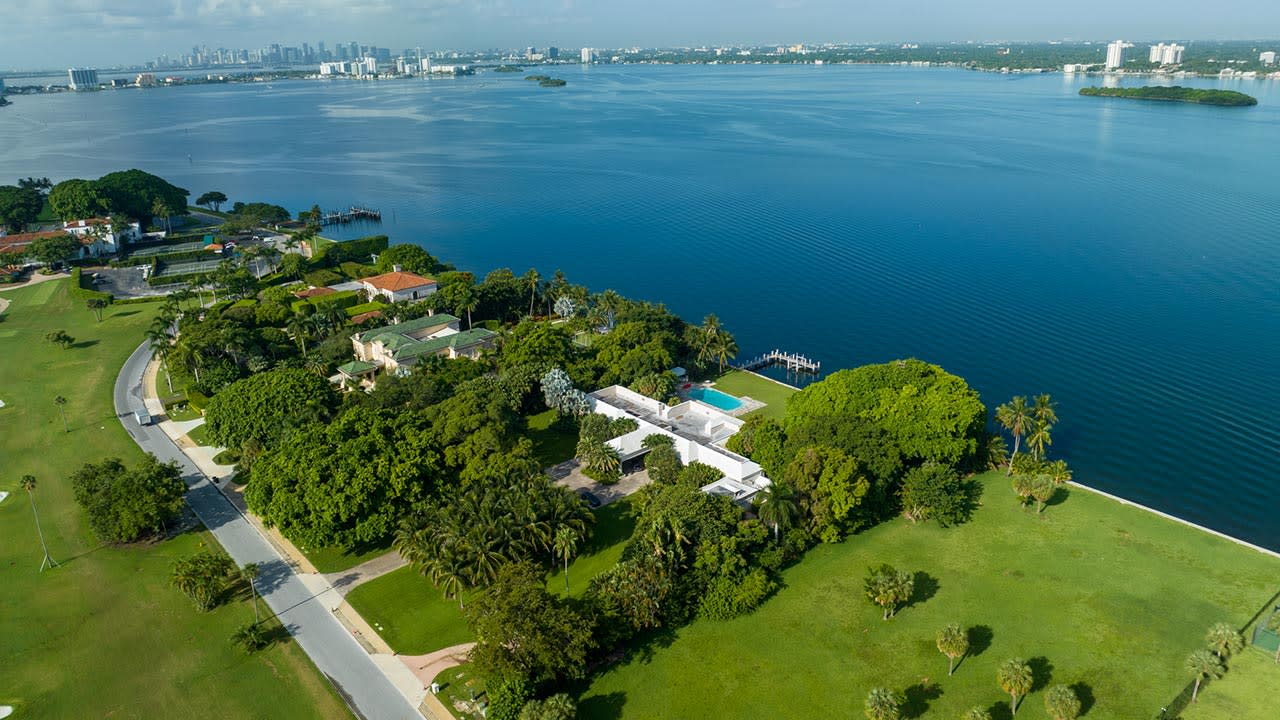 Situated on Indian Creek Island, which boasts fewer than thirty waterfront residences encircling a private 18-hole golf course, the estate can only be reached via a single bridge or by boat. The island's paramount security measures encompass vigilant guardians at the bridge entrance and a dedicated private security team patrolling the land and water around the clock.
Though not openly listed on the market, the property's historical records and reliable sources reveal that the single-story mansion, originally built in 1965 and expanded in 1985, now spans approximately 10,000 square feet with three bedrooms and three bathrooms. The estate, spread across 2.75 acres comprising two parcels, presents an inviting entrance through a lengthy driveway adorned with a porte cochère. Another driveway provides access to the garage, while a waterside swimming pool completes the picturesque scene.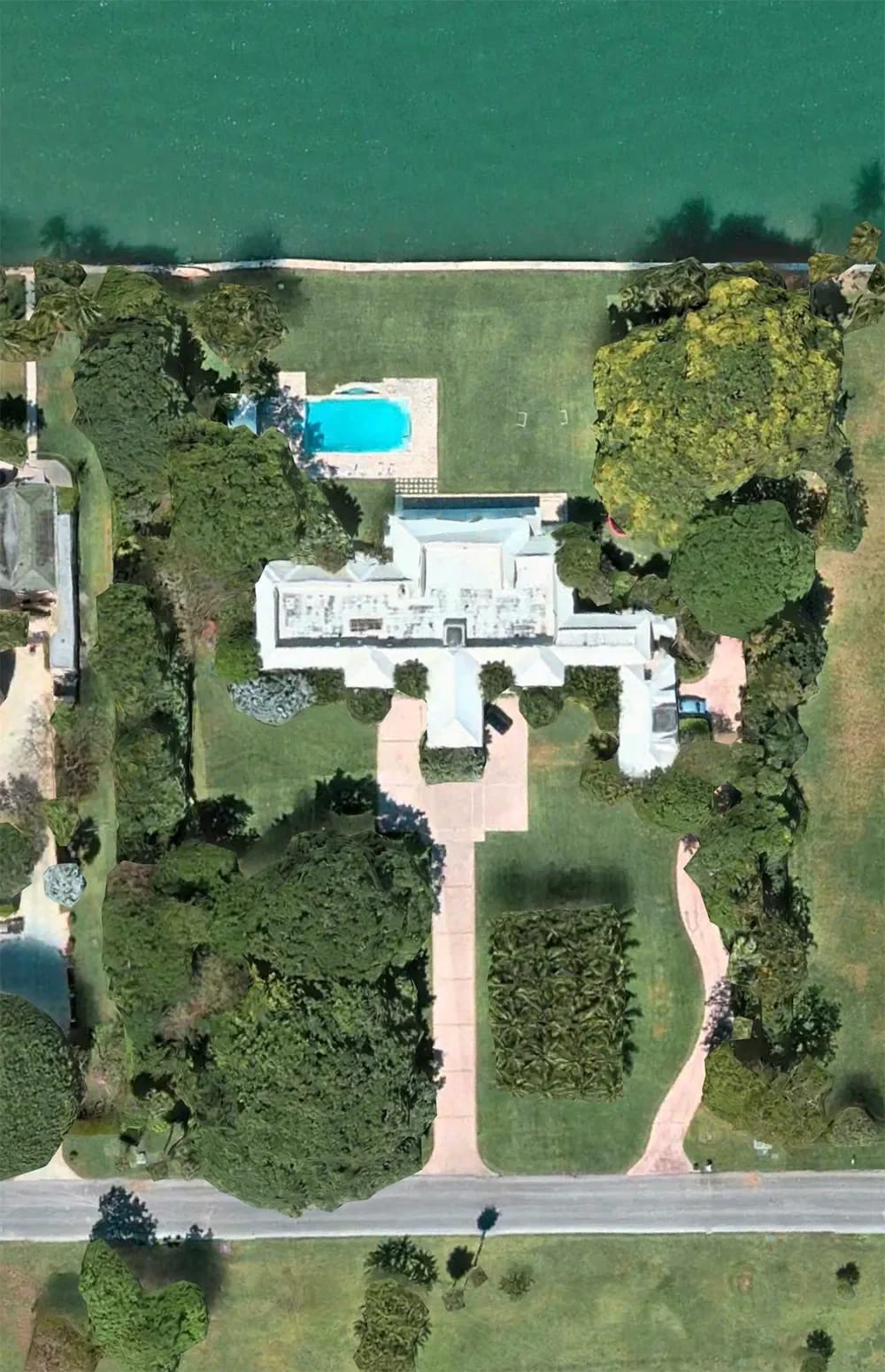 Jeff Bezos is also rumored to be eyeing the neighboring property, an expansive 19,000-square-foot palace that boasts opulence and grandeur. Previously sold for $28 million in 2014, this awe-inspiring mansion is currently listed at a commanding price of $85 million.
Meanwhile, other notable figures have also taken up residence on the island. The likes of Jared Kushner and Ivanka Trump have embarked on renovations to their own 8,500-square-foot Indian Creek Island abode, purchased for $24 million in 2021. The island's allure has also attracted prominent individuals, including Adriana Lima, who sold her property for around $40 million to Colombian banker Jaime Gilinski. Gilinski now boasts ownership of five contiguous parcels on the island.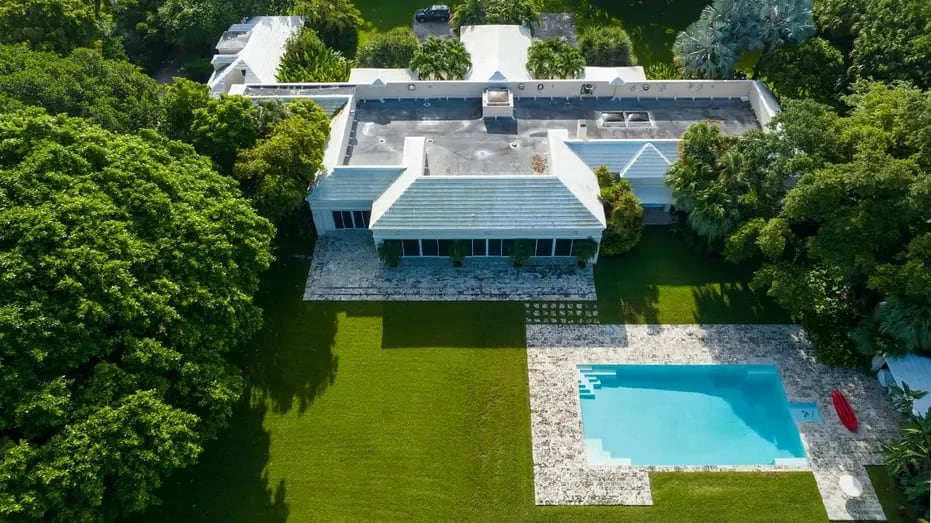 The roster of island residents further includes luminaries such as Julio Iglesias, Carl Icahn, Tom Brady, Edward Lampert of the hedge fund world, retired Miami Dolphins coach Don Shula, and car dealership tycoon Norman Braman. Beyond this acquisition, Bezos maintains an extensive real estate portfolio that spans coast to coast. From a sprawling compound in Seattle's tech-rich Medina neighborhood to several apartments in New York City and homes in Washington, D.C., to a 14-acre haven on Maui, Bezos's holdings epitomize luxury and diversity.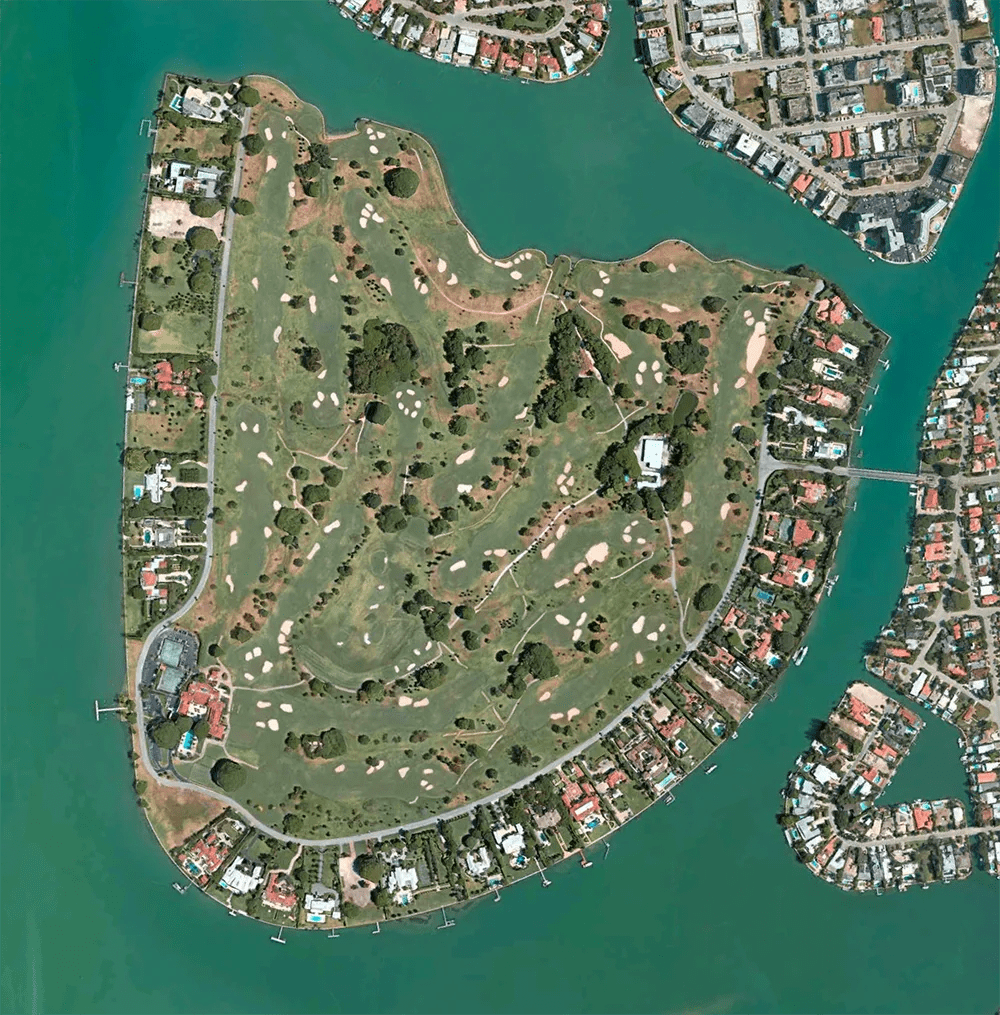 As Jeff Bezos and Lauren Sanchez become the latest esteemed residents of Indian Creek Island, the enclave continues to shine as a magnet for ultra-high-net-worth individuals seeking the pinnacle of privacy, luxury, and security.