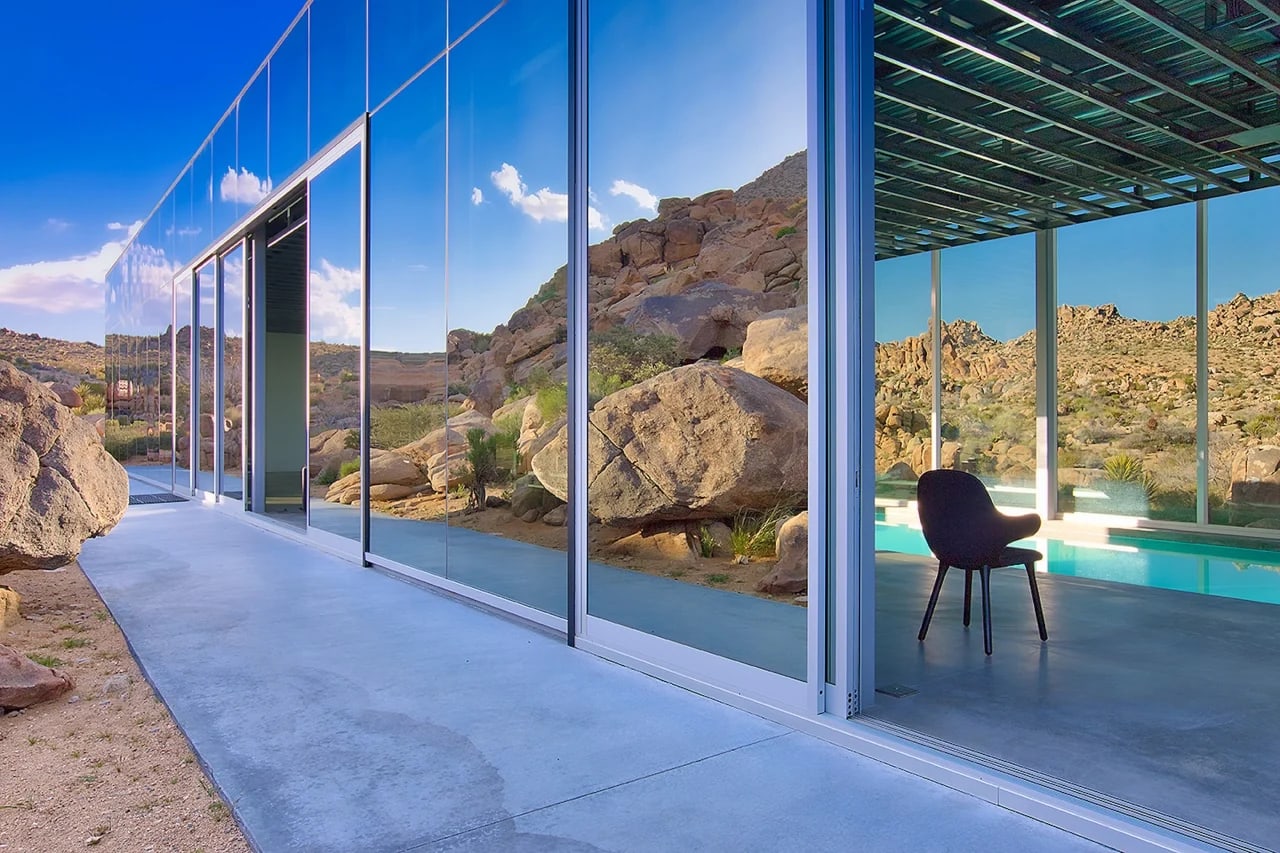 Photo : Brian Ashby
Behold the "Invisible House," an SoCal landmark located in the heart of the Mojave Desert that's currently up for sale for $18 million.
This stunning 22-story glass and steel-framed structure sits on 60 acres of remote land bordering Joshua Tree National Park, just two hours from Los Angeles. Designed by acclaimed L.A.-based architect Tomas Osinski in partnership with film producer Chris Hanley, the house has been a popular rental property since its inception in 2020. It's even been featured on the hit Netflix series "The Most Amazing Vacation Rentals" and has hosted some of the biggest names in entertainment, including Alicia Keys, Ariana Grande, Diplo, The Weeknd, and Demi Lovato, who reportedly spotted some extraterrestrial visitors during her stay!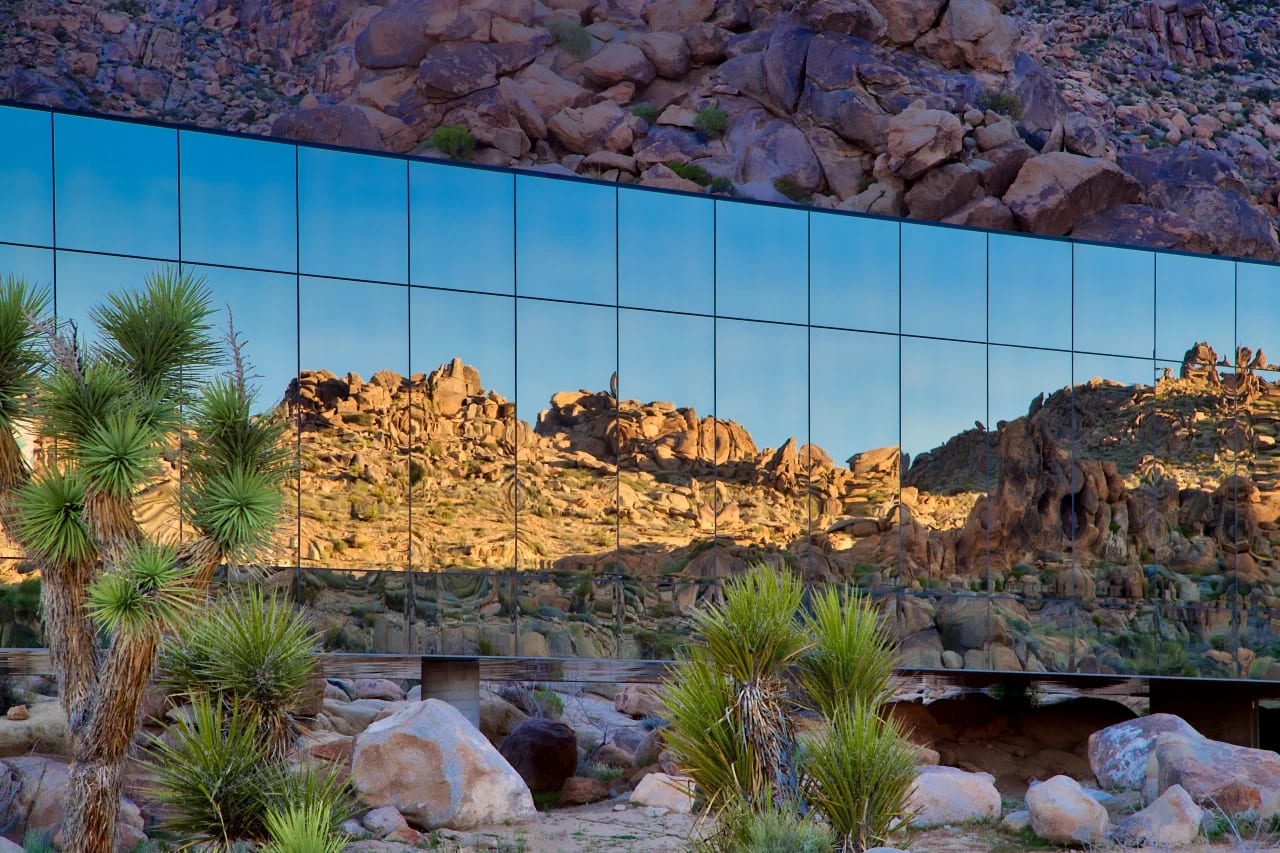 Photo : Brian Ashby
Boasting three bedrooms and four bathrooms, the Invisible House offers a stunning 5,470 square feet of minimalist living space, anchored by a 100-foot indoor pool flanked by a massive projection wall perfect for movie nights. The property also includes a prefab guesthouse. What's more, the house is designed with sustainability in mind, featuring eco-friendly elements such as heat-reflecting Solarcool Glass exterior, a whole-house Halo water-filtration system, foam roof, and solar panels that generate electricity and hot water.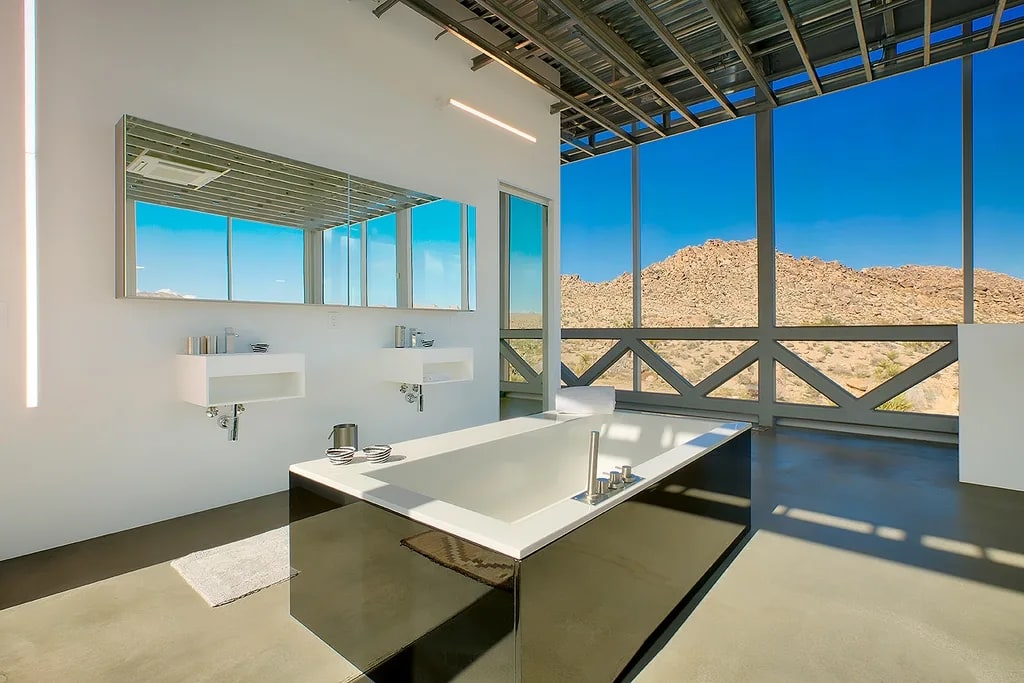 Photo : Brian Ashby
Inside, the house features a sleek eat-in kitchen with marble countertops, Boffi fixtures, and top-tier Miele, Sub-Zero, and Wolf appliances. The spacious living room/lounge area boasts a wall of sliding glass doors. All the bedrooms are located on opposite ends of the house, including a resort-style master suite with a luxurious bath that includes dual floating vanities, a soaking tub, and a rain shower.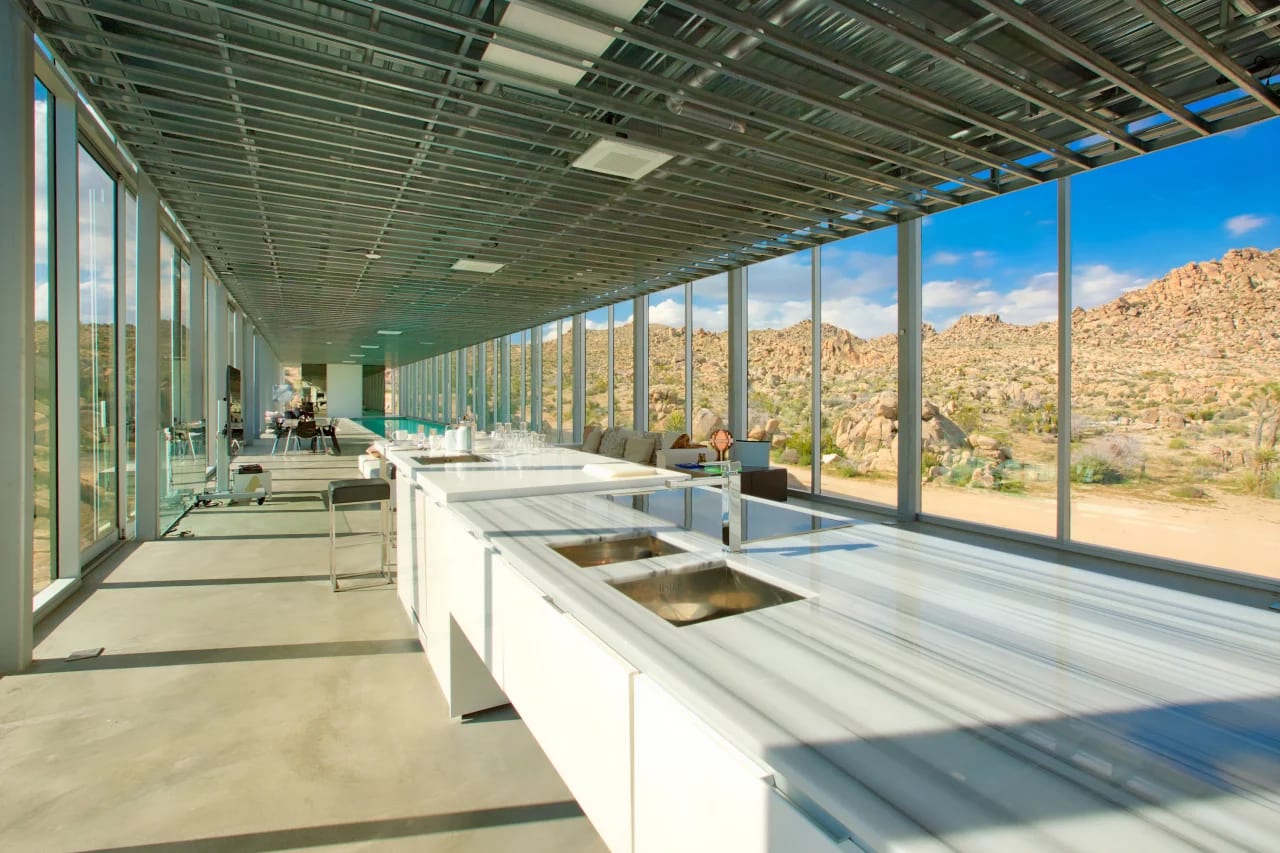 Photo : Brian Ashby
It's just one of many properties owned by Hanley and his wife Roberta, who also operate the Honeymoon House in Lamu, Kenya, and recently renovated an old cannabis grow property called "Grow House." Hanley also plans to build James Whitaker's Starburst Container House, inspired by the architect's proposed German office consisting of a cluster of angled shipping containers.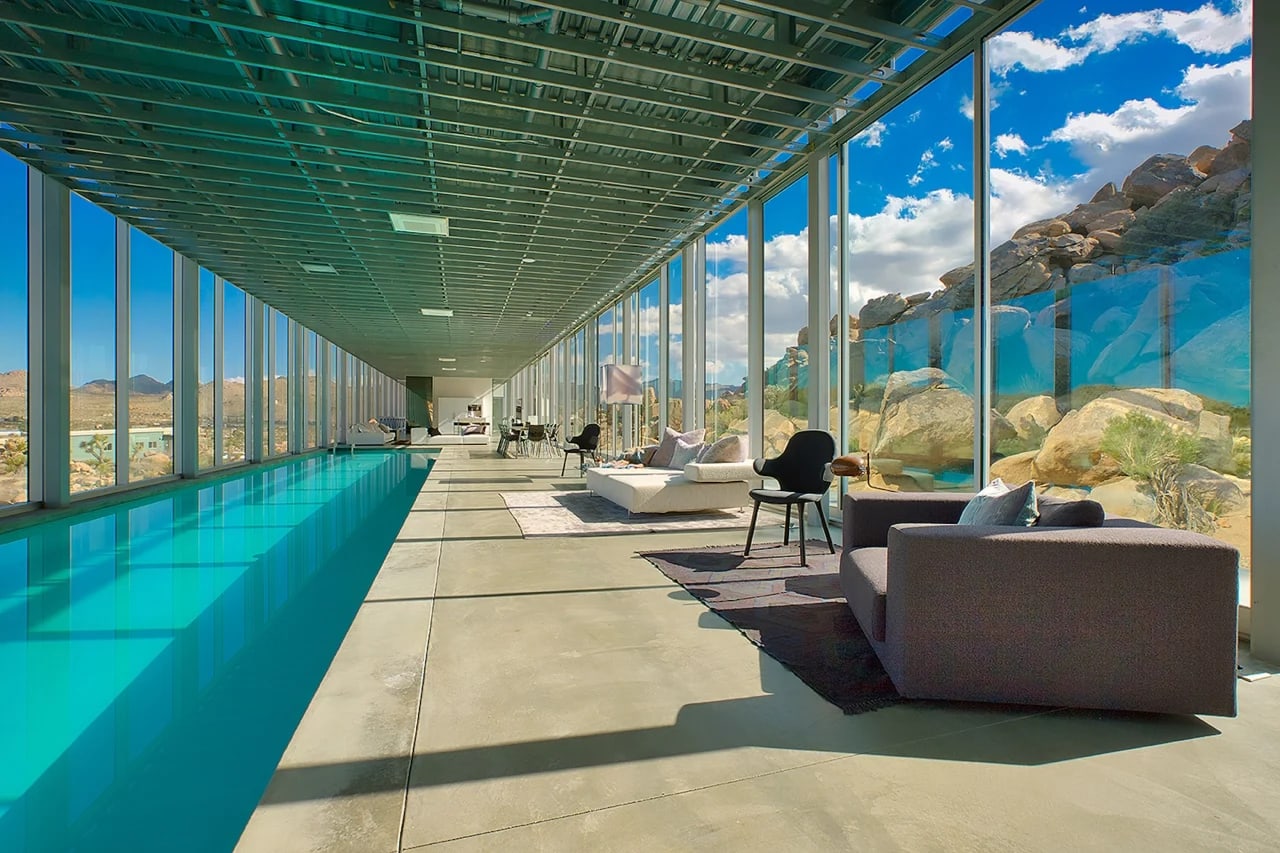 Photo : Brian Ashby
If you're ready to live like a celebrity in a truly unique and sustainable home, don't miss out on the opportunity to own the Invisible House. It's a true architectural masterpiece that offers a once-in-a-lifetime experience.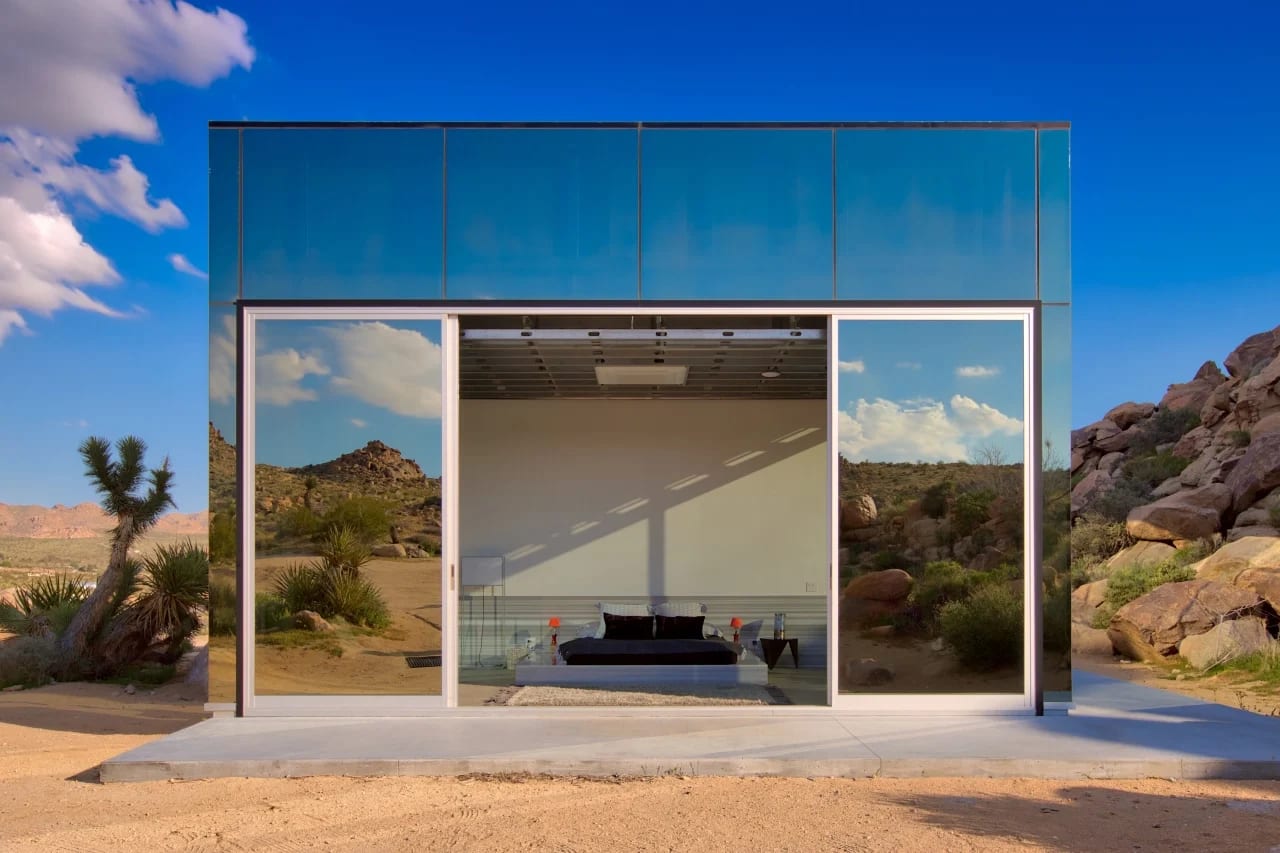 Photo : Brian Ashby
For more information about this property contact [email protected]