In a classic Hollywood twist, oil heiress Aileen Getty acquires Brad Pitt's $33 million estate, leaving the Oscar-winning actor without a home in Los Angeles. But this is no ordinary episode of "Trading Spaces" – it's the really rich spinoff.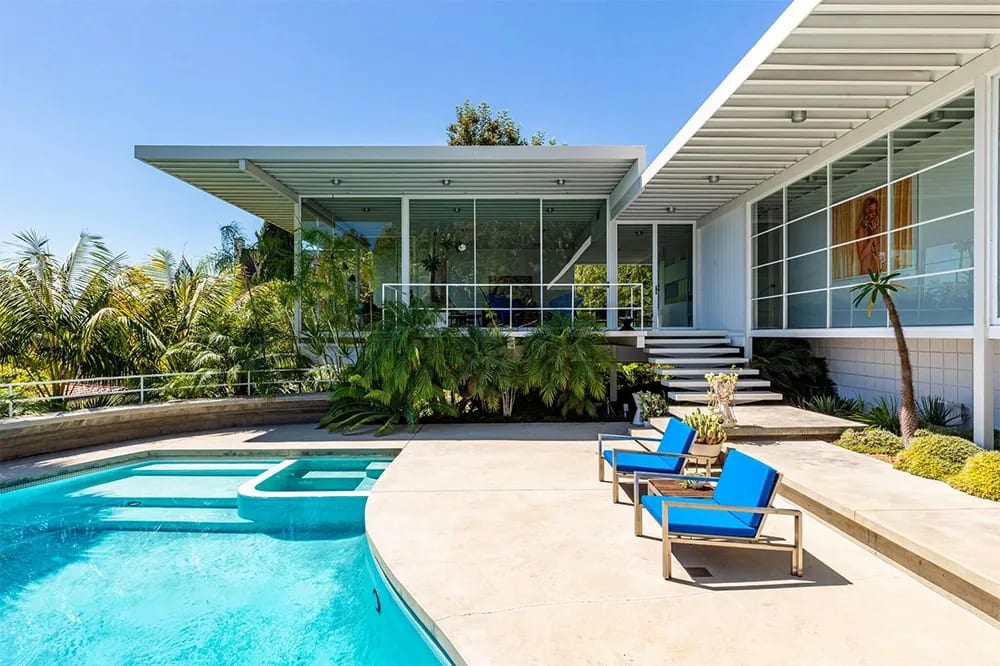 Photo: Simon Berlyn
Pitt sets his sights on Getty's midcentury modern pavilion nestled in the Los Feliz foothills, a 2,000-square-foot home designed by little-known architect Neil M. Johnson and aptly named the Steel House. With terrazzo floors, cantilevered eaves, and beamed ceilings, the Steel House is a stunning tribute to the swinging sixties.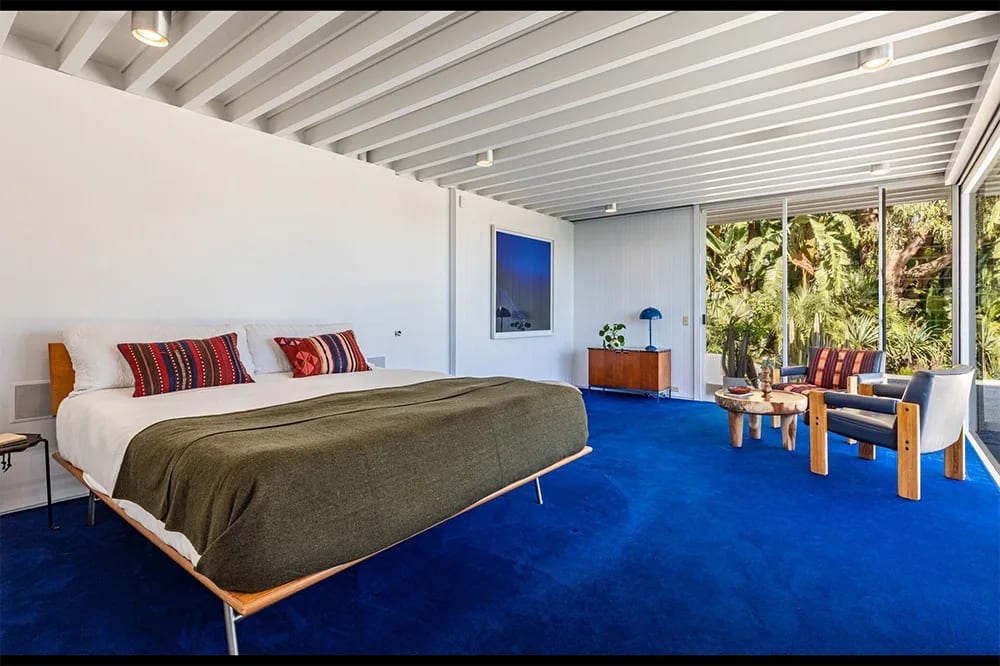 Photo: Simon Berlyn
But Getty is only too happy to hand over the keys to Pitt, who agrees to pay $5.5 million for the property – a nice profit for Getty, who purchased the house from Maroon 5's James Valentine in 2019 for $4.1 million.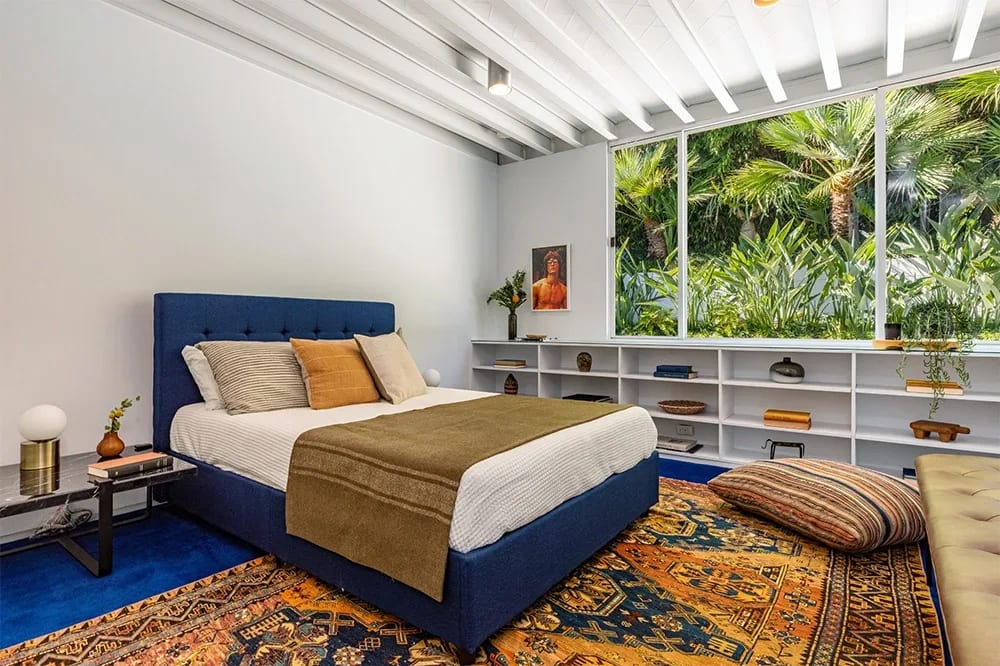 Photo: Simon Berlyn
Valentine had hired acclaimed designer Mark Haddawy to completely restore the Steel House, which today boasts retro details and colors, including striking cobalt blue carpeting in all three bedrooms, custom cabinetry painted a pale blue, and a groovy fireplace in the living/dining room. The property also features a redwood hot tub, a freestanding sauna building, and tropical landscaping with views of the city below.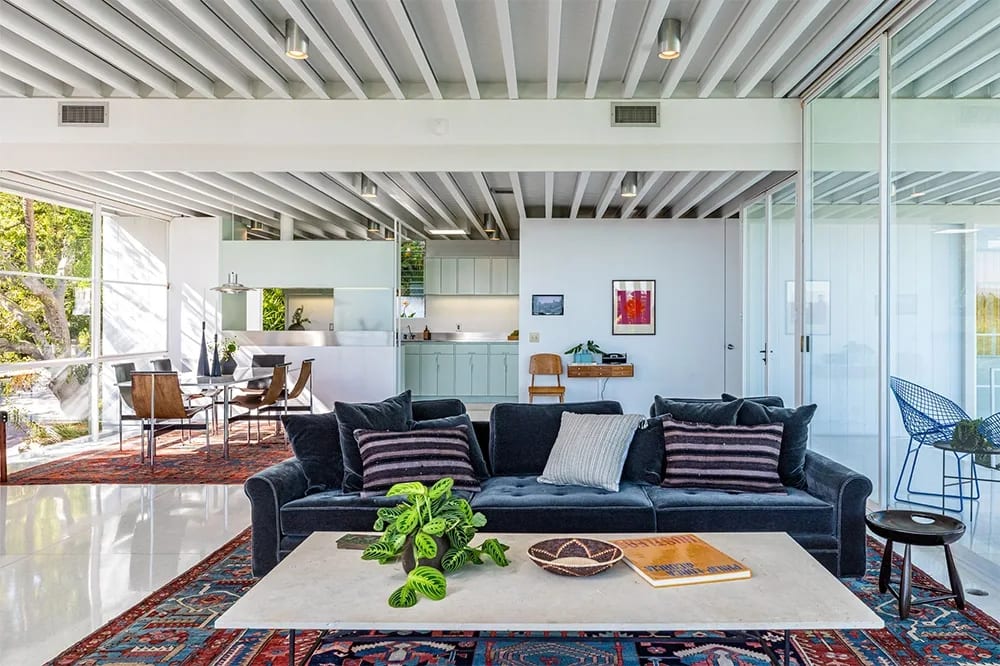 Photo: Simon Berlyn
For Pitt, an avid architecture enthusiast, the Steel House is a dream come true. He once owned a modernist Malibu house, now owned by Ellen DeGeneres, and last year paid $40 million for the landmark D.L. James house in California's Carmel Highlands, which reportedly serves as his main residence.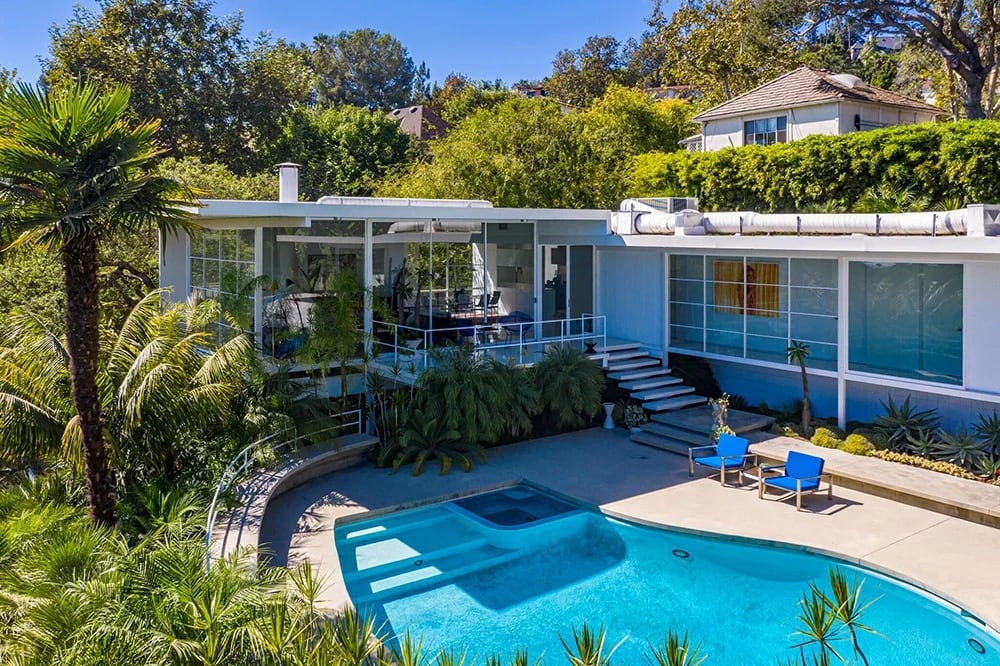 Photo: Simon Berlyn
In a town where bigger is often seen as better, Pitt's downsizing to the Steel House is a refreshing departure, proving that sometimes less really is more.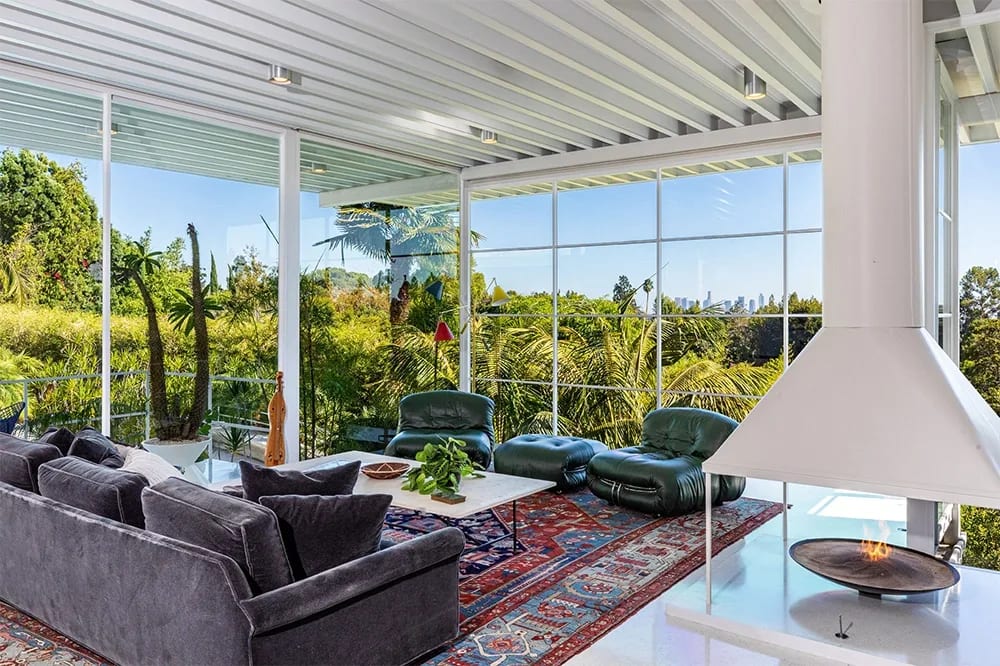 Photo: Simon Berlyn